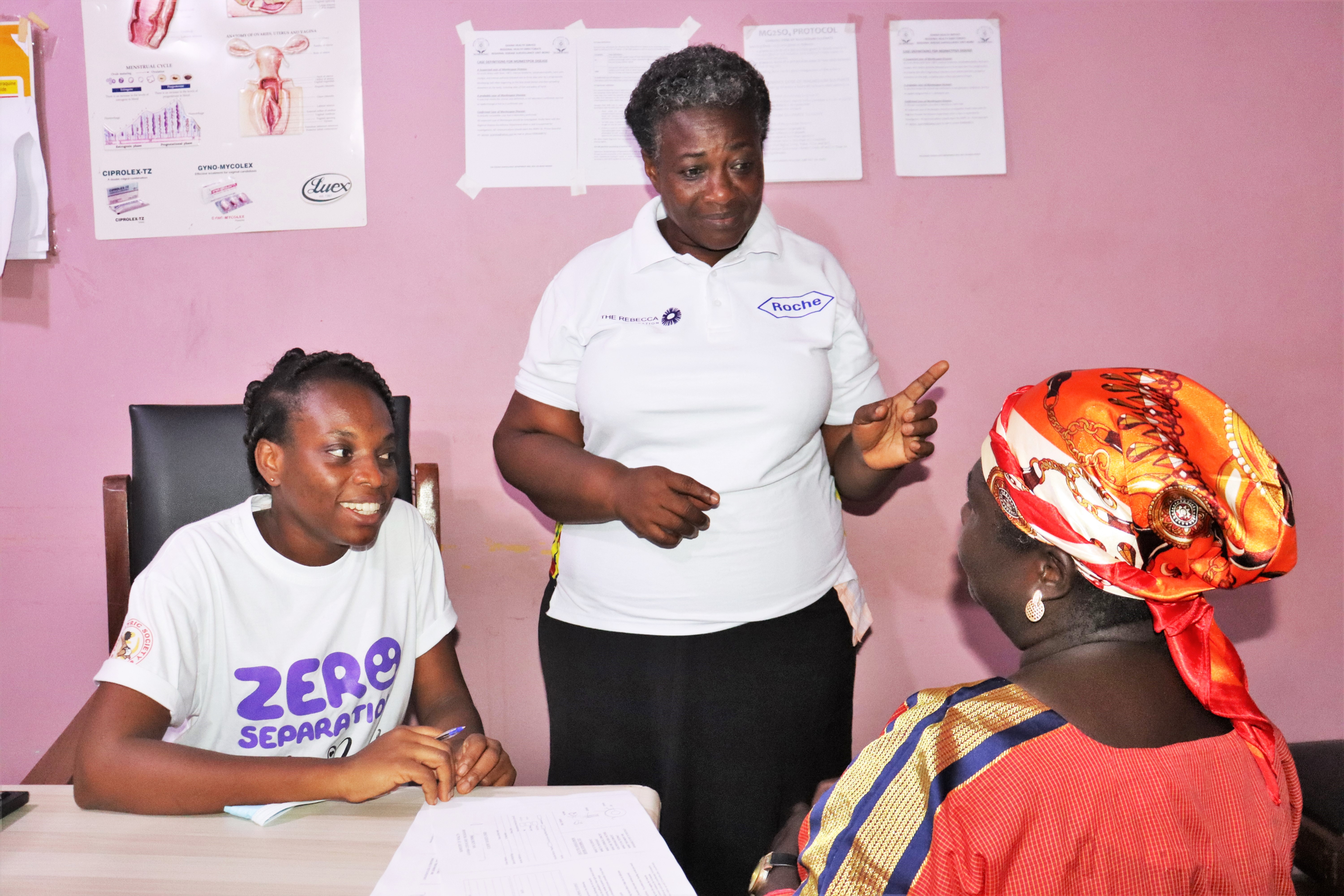 Accra, Ghana – Noncommunicable Diseases (NCDs) have become a major health burden in developing countries, largely due to the rapid changes in demography and social and economic development and accounting for about 50% of deaths in most countries in Africa.
In Ghana, NCDs account for 43% all-cause mortality, with major NCDs such as heart disease, stroke, diabetes, cancer and respiratory disease becoming common in health facilities. However, the capacity to address NCDs at the primary health care has been identified to be limited.
As a result, Ghana has adopted the World Health Organization (WHO) Package of Essential Noncommunicable Disease Interventions (PEN) to help scale up essential NCDs services and reduce the burden of diseases. The package is designed to build capacity of the primary health care for the prevention of NCDs, early detection, appropriate management and prompt referral.
Given the critical role of primary healthcare in the fight against NCDs, WHO with support from the Norwegian Government through the Norwegian Agency for Development Cooperation (NORAD) is strengthening the capacity of primary healthcare workers in six regions of Ghana on how to leverage the WHO-PEN module for effective prevention and control of NCDs.
"The primary healthcare level is the frontline of the fight against NCDs," noted WHO Noncommunicable Diseases and Risk Factors Officer in Ghana, Dr Joana Ansong. "Through this PEN training, we are equipping primary healthcare workers with the required knowledge and tools for them to lead the efforts to beat NCDs in Ghana".
Modules that have been adopted for the training of primary healthcare workers in Ghana include Cardiovascular disease, Diabetes, Breast, cervical and childhood cancer, Palliative care, Mental health, NCDs Risks Factors, Chronic obstructive pulmonary disease, Paediatric NCDs and medical ethics.
So far, primary healthcare levels in Central, Eastern, Ashanti, Bono, Savannah and Northern Regions have benefited from this five-year NORAD supported initiative, with beneficiary primary healthcare workers expressing their readiness to help change the course of NCDs in Ghana.
"The WHO-PEN training has been particularly insightful for me when it comes how to communicate risk factors of NCDs to clients," said the Bono Regional Health Promotion Officer, Amma Gyankomah Asirifi, who benefited from the training in the Bono Region. "I am now well positioned to provide the needed education to clients to influence lifestyle changes that are needed to beat NCDs.
"Due to lack of training, we are currently not conducting cervical can cancer screening at our health facility," added Mrs Vivian Opoku-Kyremeh, the Midewife at Dumasua Health Center in the Sunyani West Municipality. "But with the WHO-PEN training, I am happy that, now I am able to clearly identify cancer infected cervix and will start screening in my health center soon".
According to the physicians who benefited from the training, the WHO-PEN module will transform the way they diagnose and manage people with NCDs.
"Currently, our screening efforts for diabetes is focused on people who present symptoms. But using the WHO-PEN module, our health center is now going to implement routine screening for early detection and treatment," added Vog-Enga Sebastian, Physician Assistant, Seikwa Health Center.
"We have this conventional thinking that palliative care is for those with terminal illness. This module is helping us to change the narrative and I will now incorporate this care into my operations at the clinic to cover people with life limiting disease," Dr Helena Alabono, a Family Physician at the Sunyani Municipal Hospital also added.
Furthermore, the beneficiary health workers express their readiness to disseminate the WHO-PEN module to their colleagues to improve efficiency in the management of NCDs.
"This training has enabled me to fully appreciate how counseling can assist patients who have been diagnosed of NCDs," noted Dorme David, a Physician Assistant at the Boufourkrom Health Center in Bono region. "I will share this knowledge with my colleagues at the health center so that we can incorporate counseling into our daily activities".
The WHO-PEN contains a set of validated, evidence-based simple clinical algorithms and protocols for clinical diagnosis and treatment of NCDs and provide guidance on minimum requirements for essential medicines and affordable technologies, standards and indicators to measure progress.